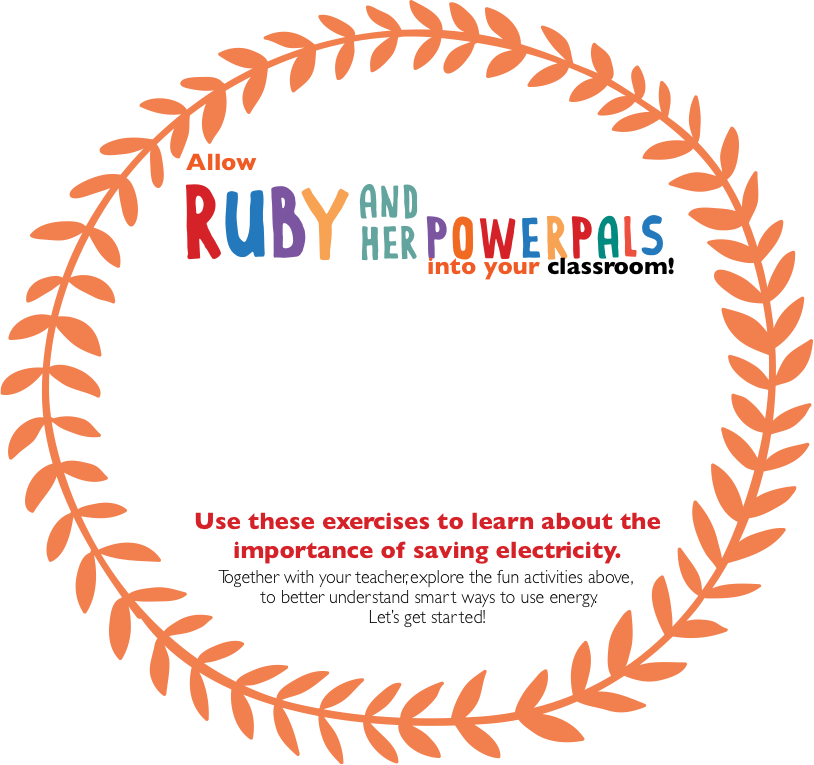 Allow Ruby and the Powerpals into your classroom!
Parents and teachers can read the book aloud to children to expand their literacy and comprehension. In time, the children will be able to recite the book, retaining the messages and begin reading it for themselves. The book is written to appeal to learners between the ages of 5 and 8.
Eskom has developed fun and interactive worksheets to assist teachers to use Ruby and the Powerpals as a tool to guide Foundation Phase learners through their Maths and English lesson. Download these pdfs below and see how easy energy can be taught using Ruby as your guide.
Download Grade 1-3-Maths Educator Guide